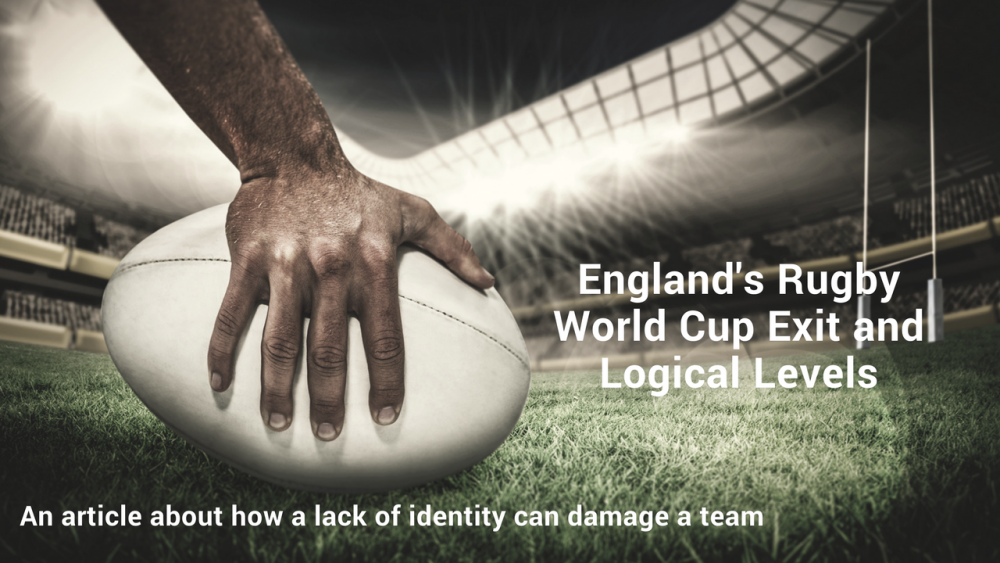 I don't know how many of you are rugby fans like me. If you are you probably enjoyed the recent World Cup which was probably the best tournament ever – unless you were an England player. Even if you are not a fan there are significant management lessons to be gleaned from the way the winners and losers conducted their campaigns. So, what can we learn?
To illustrate this I am going to use the framework of Robert Dilt's Logical Levels. It is detailed on the picture attached to this post
Rather than examine the successes of the All Blacks and the Wallabies, both on and off the field, I am going to look at how England might have improved their performances.
Firstly, let us consider Identity. Earlier in the year, in the Six Nations, England did not have many players to choose from, especially in the backs, due to a long injury list. They chose a young inexperienced but gifted attacking line who delivered an effective, exciting style of play. Fast forward to the world cup and most of the experienced players were again available. By picking a different combination of players the original attacking identity was changed to a side selected 'not to lose'. Stuart Lancaster hit the nail on the head when he said ruefully in a post-match interview, 'We weren't ready to win'. They didn't know who they were as a team and this was obvious if you watched the Australia game as it was written all over their faces half way through the second half as they looked at each other with lost expressions.
Other problems arose. Where, on Dilt's Logical levels, would you locate the other senior management lapse of inappropriate player substitutions? If you substitute players who are playing tellingly and effectively in the interest of 'fresh legs' you risk damaging or destroying the team's dynamic.
At middle management level, where on the logical level framework could you improve on the captain's decision not to take the probable three point penalty, kick for the corner then choose a short throw in which was so easily, even contemptuously countered? Isn't hindsight a wonderful thing and I would have said to Mr Lancaster at the start of the tournament 'If it ain't broke then don't fix it!'
Comment and theories welcome!