With Christmas fast approaching and my impending appointment with an operating table this week to fix a long-standing hip injury it seems timely to send festive greetings to my clients and colleagues.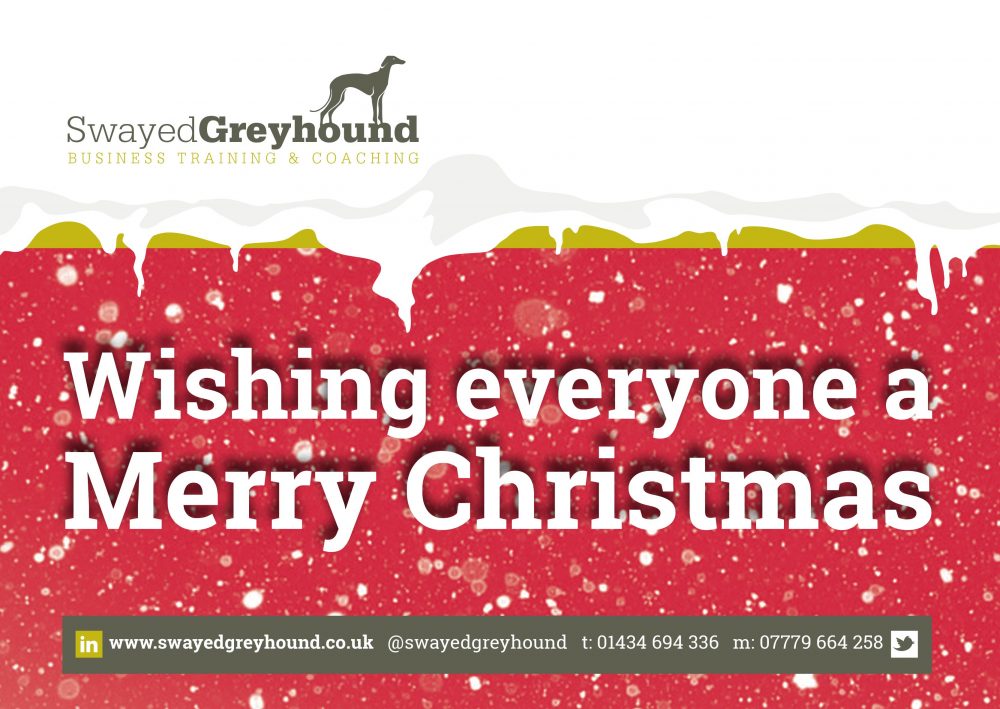 I thought it would be nice to finish the year off with my three key observations of 2017:
Back Yourself
2017 has seen some great sporting achievements from athletes who have backed themselves at just the right time. In a similar way I have seen some great achievements by people l've trained and coached. One of the key attributes I've observed from the more successful people is that they backed themselves and believed that they can do it even when things are difficult. It's certainly a lesson learned; you have to back yourself as not many other people will.
Customer Service Excellence Exist in the Strangest of Places
Superb customer service this year for me has taken place when and where I have least expected it (The Antiques Roadshow, Haven Holiday Parks, Aldi, Tescos and, of course, the local independent businesses in Hexham Northumberland). Those who have delivered really bad customer service who should know a lot better could do with taking note (TSB, certain gas & electric suppliers and any credit card & mobile phone company you care to mention).
Appreciate the People Around You
I lost my 101 year old Grandma very recently and although she was a 'character' she is still a big miss. She'd often say things to me that I'll always remember and I'll discuss this more in my next blog in January. Part of grieving is reflection and it has given me the opportunity to sit back and appreciate some of the great people I work with both clients and colleagues. I've been really lucky this year to continue some fantastic long-term relationships and partnerships I will continue to nurture these throughout 2018.
I hope you find these useful and interesting and would always appreciate your thoughts or additions to this list. For you:
Who has been great to work with this year?
Where have you been surprised at the excellent service you've received?
Who has let themselves down in the service they've offered?
When was the last time you really backed yourself?
Join the conversation @swayedgreyhound or contact me on LinkedIn.
Thanks for doing business with me or being part of my network this year and if you'd like to speak to me about your plans for 2018 then please get in touch.
As always Tiggy, the office junior, and I would like to wish you all a fantastic festive period. All the very best.
Swayed Greyhound